Welcome!
Specializing in FDA & FTC Regulatory Matters
Company Mission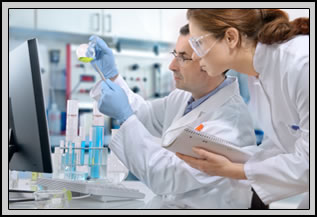 Our mission is to provide quality regulatory advice and service and to represent the best interests of our clients in an ethical, timely, and cost efficient manner.
Description
Pharmatech Consulting Group, Inc. specializes in Food and Drug Administration (FDA) regulatory matters. Our prime focus is to assist domestic and foreign pharmaceutical, food, dietary supplement, and cosmetic firms comply with applicable laws and regulations. Pharmatech is staffed long time pharmaceutical executives, and is assisted by an extensive network of consultants, lawyers and employees with many years of FDA and industry experience.
What makes us different?
We are experienced, privately held and able to be a one-stop-shop for all your regulatory needs. Headquartered in Reedsville, PA with consultants and auditors located strategically throughout the U.S., Pharmatech Consulting Group was established in 2010. Pharmatech Consulting Group's leadership has over 100 year worth of experience in the pharmaceutical and dietary supplement industry with both FDA & FTC regulatory issues. From the early stages of development to commercial production, our consultants have serviced small start-up clients as well as multi-national Fortune 500 companies. Our goal is to provide you with courteous, expedient, pragmatic and professional advice of the highest caliber - whether it is a small assignment or a comprehensive compliance solution. With former Merck and Zeneca QC personnel on staff along with some on the most knowledgeable FDA and FTC attorneys, we offer a unique and blended perspective from the regulatory and industry environments.
Pharmatech Consulting Group, Inc. has also formed strategic alliances with other regulatory service professionals/partners when your needs call for specialized attention. PharmaTech also incorporates our knowledge of chemistry and expertise of chromatography, to provide low-cost, accurate analysis of Nutraceuticals, Sport Supplements, Pharmaceuticals, Botanicals, Cosmetics, Foods and Beverages. We provide quality analysis of compounds to manufactures that distribute these products, by utilizing GC, HPLC, MS, FTIR, UV-VIS and other analytical instruments. We also have 2 microbiologists on staff with 8 VWR incubators and perform testing cheaper than most labs.